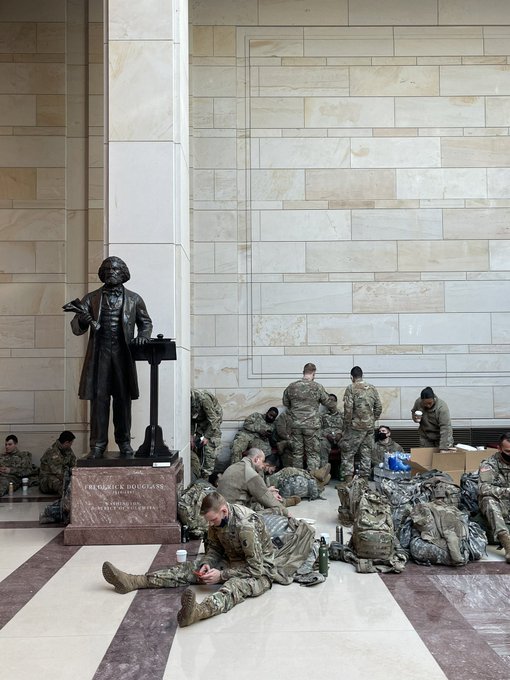 Questions Over Possible 'Insider' Help for Capitol Attack
WHO team arrives in Wuhan to investigate COVID-19 pandemic origins
Hannity urges McConnell to reject impeachment 'madness' in Senate: 'You should know better'
Former Michigan Governor Rick Snyder facing neglect charges over Flint water crisis
CAPITOL RIOT: Republicans turn on Trump ahead of impeachment
President Trump impeached just a week before Inauguration Day
QAnon reshaped Trump's party and radicalized believers. The Capitol siege may just be the start. 
Justice Department, federal court system hit by Russian hack 
Americans divided on Trump impeachment over inciting Capitol riots
Trump becomes first president to be impeached twice
Behind Closed Doors, Paris Theaters Carry On – The New York Times
Federal law enforcement warns that Capitol riot will be 'significant driver' of future far-right violence
FBI Warns Nation's Police Chiefs: You Must Be Ready for Inauguration Violence
Bulgaria to expel Russian diplomat suspected of spying 
McConnell says he'll consider convicting Trump in Senate trial
Trump impeached for a second time; McKinley, Mooney and Miller object 
Pompeo suggests Trump should get Nobel Peace Prize 
Opinion: Why Israel was the perfect test case for vaccines 
Israel posts over 9,000 new daily virus cases for 3rd day in a row 
WHO team arrives in Wuhan to investigate coronavirus pandemic origins 
The post Audio Review – Questions Over Possible 'Insider' Help for Capitol Attack – 7:15 AM January 14, 2021 first appeared on The Brooklyn Radio – bklynradio.com.
The Brooklyn Radio – bklynradio.com