Диагноз поставили 25 487 россиянам. По данным оперативного штаба, у 21,6% из них нет ярко выраженных симптомов. Выздоровели и покинули больницы 25 073 человека, скончались 524 пациента.
Больше всего новых случаев за сутки выявили в Москве – 6 075. За столицей идет Санкт-Петербург, где инфекцию подхватили 3 669 жителей. Также непростая эпидобстановка в Московской области – 1 022 за сутки.
Таким образом, всего коронавирусом в России заразились 2,18 миллиона человек. Число вылечившихся от коварного недуга составляет 1,68 миллиона. С начала пандемии было зафиксировано 38 тысяч летальных исходов.
С конца октября во всех российских регионах начал действовать всеобщий масочный режим. Граждане обязаны носить медицинские маски в общественных местах. Нарушителей ждет крупный штраф.
Власти ряда городов ввели ограничения по коронавирусу. Так, до середины января в Москве приостановлена работа баров и клубов в ночное время. Школьники и студенты столичных вузов переведены на дистанционный режим обучения.
Пожилых людей и лиц с хроническими заболеваниями просят оставаться дома. Выходить на улицу им разрешается только в случае крайней необходимости. Заказывать продукты и лекарства домой они могут при помощи интернета.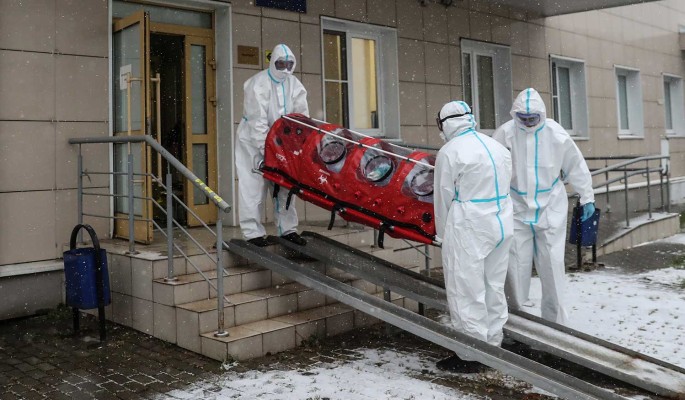 Дни.ру
The post Дни.ру: Суточный прирост заболевших COVID-19 в России составил 25,4 тысячи first appeared on The Brooklyn Bridge.
The Brooklyn Bridge